Welcome to the website of Saint John the Baptist Catholic parish in Clontarf. John the Baptist understood his role as bringing people to Jesus. The local church is now called to bring people to Jesus and to reveal him by how we live, serve one another and worship. As a parish community we are called to support one another in our call to bear witness to Jesus as the Light of the World, as the Way, the Truth and the Life. We hope that our parish website helps you to feel a sense of belonging to our parish community.
Fr Martin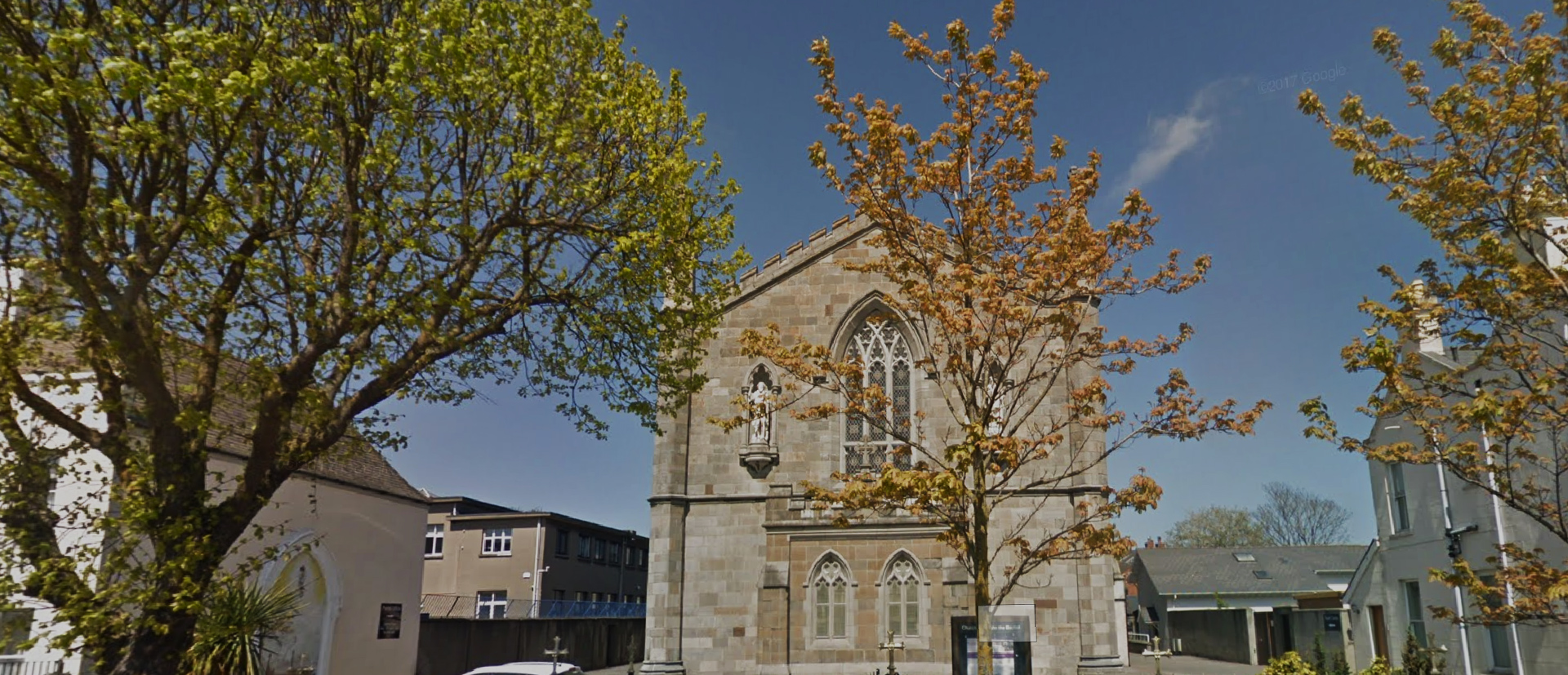 A group of women met after 10.00 am Mass on Wednesdays to knit together over tea/coffee and biscuits/scones. They knit not only for pleasure but in service of others. At the moment, they are knitting little chicken holders for small Easter eggs for the Hospice in...
There will be a week of guided prayer in the three Clontarf Roman Catholic parishes and the Clontarf Church of Ireland parish, beginning Sunday, 22nd March, and concluding Saturday, 28th March. This is a way of making a retreat in the midst of daily living. By taking...
A Trócaire representative will speak at all the Masses next weekend, 22nd/23th February. Trócaire's Lenten campaign for 2020 highlights the different ways in which mothers are protecting their families from the effects of climate change and the actions of...
The next meeting of the Parish Film Club will take place in the Parish Centre on Thursday, 20th February, at 7.30 pm. We will be showing A Passage to India (1984), starring Peggy Ashcroft, Judy Davis, James Fox, Alex Guinness and Nigel Havers. Set in the 1920s during...
We are organizing a series of six Lenten talks on Wednesday evenings. The first talk is actually just before Lent. Fr Joe McCann CM, a retired lecturer from Saint Patrick's Training College, Drumcondra, now living in the Vincentian Community in Saint Paul's, will...
Weekend Masses:
Saturday: 6pm
Sunday: 10.00 am, 12:00 pm
Weekday Masses:
Monday to Saturday: 10am
Holy Days:
6.00 pm Vigil Mass and 10.00am Mass.
Sacrament of Baptism:
Second Sunday of the month: 11.00am
Third Saturday of the month: 12.00pm
Sacrament of Reconciliation:
Thursday before first Friday after 10.00 am Mass
Saturday, after 10.00 am and 6.00 pm Mass
Holy Hour:
3rd Sunday of the month 7.30pm
Monday, Sixth Week in Ordinary Time
In today's gospel reading, Jesus displays a weariness of spirit in response to the Pharisees' demand of for a sign from heaven. Surely Jesus had already given them sufficient signs from heaven by healing the sick, communicating God's forgiveness to sinners, proclaiming the presence of God's kingdom in word and deed. They clearly wanted a more spectacular sign from Jesus that would make it impossible for them not to believe in him as God's anointed one. Jesus does not submit to the demand of the Pharisees for such a sign but, rather, leaves them and crosses to the other side of the Sea of Galilee. The demand for some kind of clear sign from God is not unique to the Pharisees. At some time in our lives, we can all find ourselves hoping for such a sign, even if we don't demand one. Especially, if we are trying to discern what the Lord may be asking of us, we often long for some sign that would make the Lord's will for our lives clearer to us. It is a legitimate and understandable longing. Yet, the response of Jesus to the Pharisees in the gospel reading suggests that the obtaining of clear signs should not be our primary longing. Rather than asking for signs from the Lord, what should we ask for? The first reading from the letter of James suggests what we should ask for. James says there, 'if there is any one of you who needs wisdom, he must ask God, who gives to all freely and ungrudgingly; it will be given to him'. Wisdom is something we can all pray for, in the expectation that our pray will be heard. We need the wisdom from on high if we are to discern what the Lord may be asking of us. Here is certainly a case of, 'ask and you will receive, seek and you will find', in the words of Jesus elsewhere in the gospels.
Parish Website:  www.stjbclontarf.ie   Join us via our webcam
Twitter:  @SJtBClontarf RC
Facebook: @SJtBClontarf
Tumbler: St-John-the-baptist-Clontarf-Rd