Welcome to the website of Saint John the Baptist Catholic parish in Clontarf. John the Baptist understood his role as bringing people to Jesus. The local church is now called to bring people to Jesus and to reveal him by how we live, serve one another and worship. As a parish community we are called to support one another in our call to bear witness to Jesus as the Light of the World, as the Way, the Truth and the Life. We hope that our parish website helps you to feel a sense of belonging to our parish community.
Fr Martin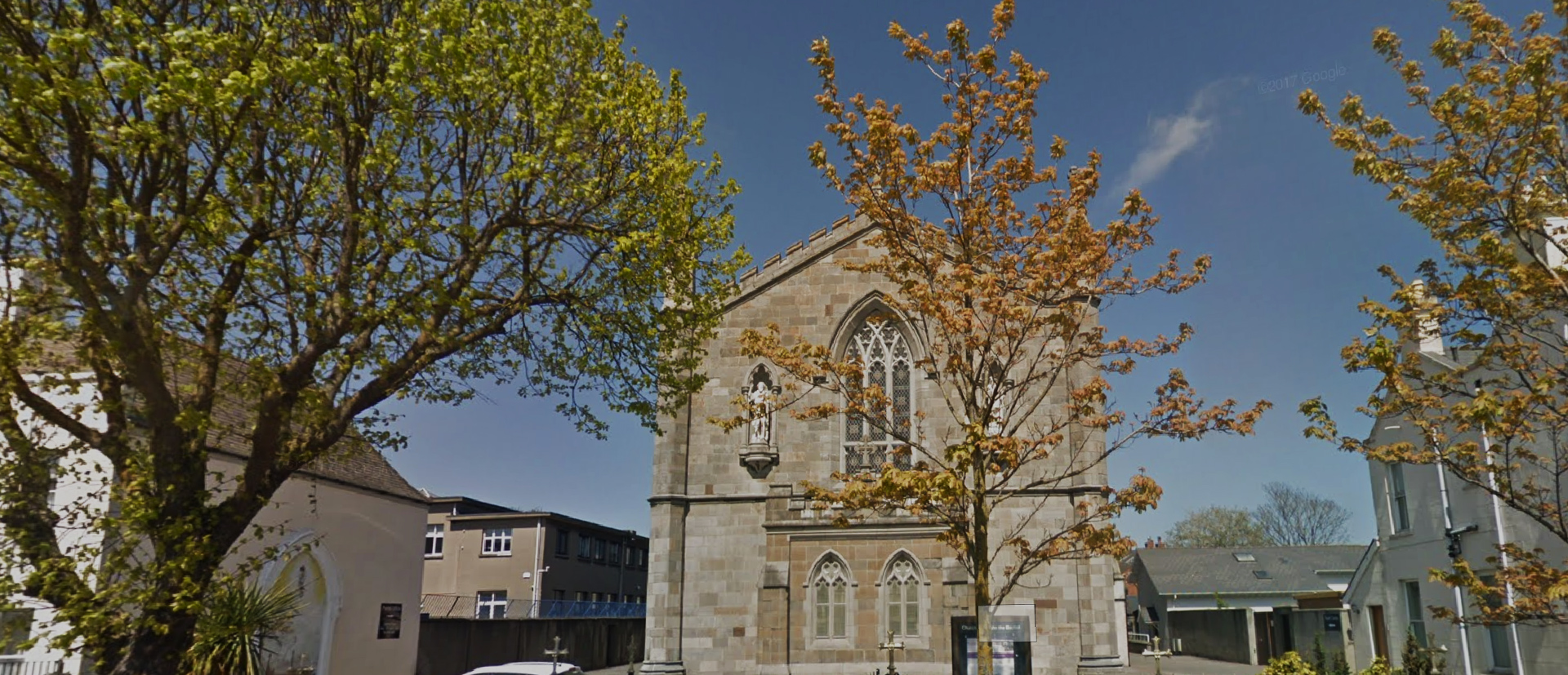 The first meeting of the PPC after the Summer takes place on Monday, 23rd September, at 7.30 pm in the Parish Centre. If any parishioner would like to place an item on the Agenda, please mention it to Fr. Martin, Fr. John, Liam Nolan, the chairperson, or to any other...
The Lectio Divina Prayer Group begins again after the summer, on Tuesday, 17the September, meeting in the basement of 182 Clontarf Road, at 8.00 pm. The group meets every Tuesday at the same place and time, and all are welcome. Lectio Divina means 'Sacred Reading'....
As a way of marking the Season of Creation which runs from 1st September to 4th October, the film Microcosmos will run continuously in the Parish Centre from after the 10.00 am Mass to after the 12.00 pm Mass on Sunday, 22nd September. Tea and coffee will also be...
The first Holy Hour after the summer will be celebrated on Sunday, 15th September, at 7.30 pm. The following Saturday is the Feast of Saint Matthew the Apostle. One of the gospel texts we will be reflecting on is the call of Matthew.
The first meeting of the Parish Film Club after the summer takes place on Thursday, 19th September, at 7.30 pm. We will be showing The Scarlet and the Black, starring Gregory Peck, Christopher Plummer and John Gielgud. During the German occupation of Rome in 1943, an...
Weekend Masses:
Saturday: 6pm
Sunday: 10.00 am, 12:00 pm
Weekday Masses:
Monday to Saturday: 10am
Holy Days:
6.00 pm Vigil Mass and 10.00am Mass.
Sacrament of Baptism:
Second Sunday of the month: 11.00am
Third Saturday of the month: 12.00pm
Sacrament of Reconciliation:
Thursday before first Friday after 10.00 am Mass
Saturday, after 10.00 am and 6.00 pm Mass
Holy Hour:
3rd Sunday of the month 7.30pm
Twenty Fifth Sunday in Ordinary Time
Most of us hit a crisis at one time or another in our lives. A relationship with someone may bring a lot of struggle and pain. Our health or the health of someone we love may take a turn for the worst. We may suddenly experience a significant loss, whether the loss of a job, or the loss of our independence or the loss of a loved one. Such times of crisis bring home to us what it is that really matters and what is not so important. We can come to value in a new way what we were inclined to take for granted, and come to take less seriously what we once gave a lot of time and attention to. Invariably a personal crisis of one kind or another teaches us that what really matters to us are the people in our lives. A crisis often brings home to us our dependence on others, how much we need them, how much they matter to us. The things in our life become less important; the people in our life become more important to us.
In the parable that Jesus speaks in this morning's gospel reading, a steward suddenly finds himself in a crisis situation when his employer, the rich owner of the estate, calls him up and gives him his notice because he had been wasteful with his employer's property. Perhaps he was guilty of the ancient equivalent of putting his hand into the till. In the crisis situation in which he suddenly found himself he took decisive action. This action he took was with a view to gaining friends, building up a bank of good will so that when the day came when he had to leave his job there would be people out there who would welcome him into their homes. Whatever might be thought about the morality of what he did in significantly reducing people's debts to his master, his crisis brought home to him the importance of people in his life. He knew that when the storm broke, he would need other people around him, and, rather late in the day, he set about ensuring that such people would be there when he needed them. The steward in this parable is not much of a hero, just as the younger son in last Sunday's parable wasn't much of a hero either. Yet, Jesus was prepared to tell stories about very flawed people who, nonetheless, had something to teach us. In the parable of today's gospel reading, even the steward's employer has to grudgingly acknowledge the steward's astuteness. Just as the steward's world was about to collapse, he finally got his priorities right. He used money, while he still had control of it, to win him friends, recognizing that friends are a more valuable commodity than money, and that people are a much greater treasure than all the material possessions in the world.
One of the morals Jesus draws from the parable that he tells is, 'use money, tainted as it is, to win your friends, and thus make sure that when it fails you, they will welcome you into the tents of eternity'. We all gather an enormous amount of stuff as we go through life; anyone who has had to move house knows that only too well. Sooner or later we have to let it all go; we can't take it with us as we leave this life. In that sense, in the words of Jesus in the gospel reading, our material possessions fail us, they do not endure. However, the relationships that we form in life do endure. Saint Paul in his great hymn to love in his first letter to the Corinthians says that love never ends. Authentic love endures beyond the grave into eternity. Jesus speaks about the friends we make in this life welcoming us into the tents of eternity. When there was more money around than there is today, people spoke a lot about the importance of investments. Those with money to spare often wonder how best to invest it so as to get the greatest return on it. The gospel reading today, and, indeed, the whole of Jesus' life and ministry, suggests that our first investment should be in people. We are to invest ourselves in others; we are to use whatever resources we have in the service of others, whether that be material resources, or personal resources of time, energy, training or talents. Jesus is the supreme example of someone who invested himself fully in others. He lived and died for others, for all of us. Saint Paul said of him that 'for your sakes he became poor so that by his poverty you might become rich'.
In today's parable a crisis moment brought home to the steward that his true wealth consisted not in accumulating goods for himself but in establishing relationships within the community. It can take a crisis in our own lives to bring home to us that our true wealth lies in the loving relationships that we have formed with others, with our family, with our friends, and with who those who cross our path in life, many of whom may live far from us and in very different circumstances to our own. The difficult and painful experiences in life can bring us closer to others and, thereby, to the Lord.
Parish Website:  www.stjbclontarf.ie   Join us via our webcam
Twitter:  @SJtBClontarf RC
Facebook: @SJtBClontarf
Tumbler: St-John-the-baptist-Clontarf-Rd