Welcome to the website of Saint John the Baptist Catholic parish in Clontarf. John the Baptist understood his role as bringing people to Jesus. The local church is now called to bring people to Jesus and to reveal him by how we live, serve one another and worship. As a parish community we are called to support one another in our call to bear witness to Jesus as the Light of the World, as the Way, the Truth and the Life. We hope that our parish website helps you to feel a sense of belonging to our parish community.
Fr Martin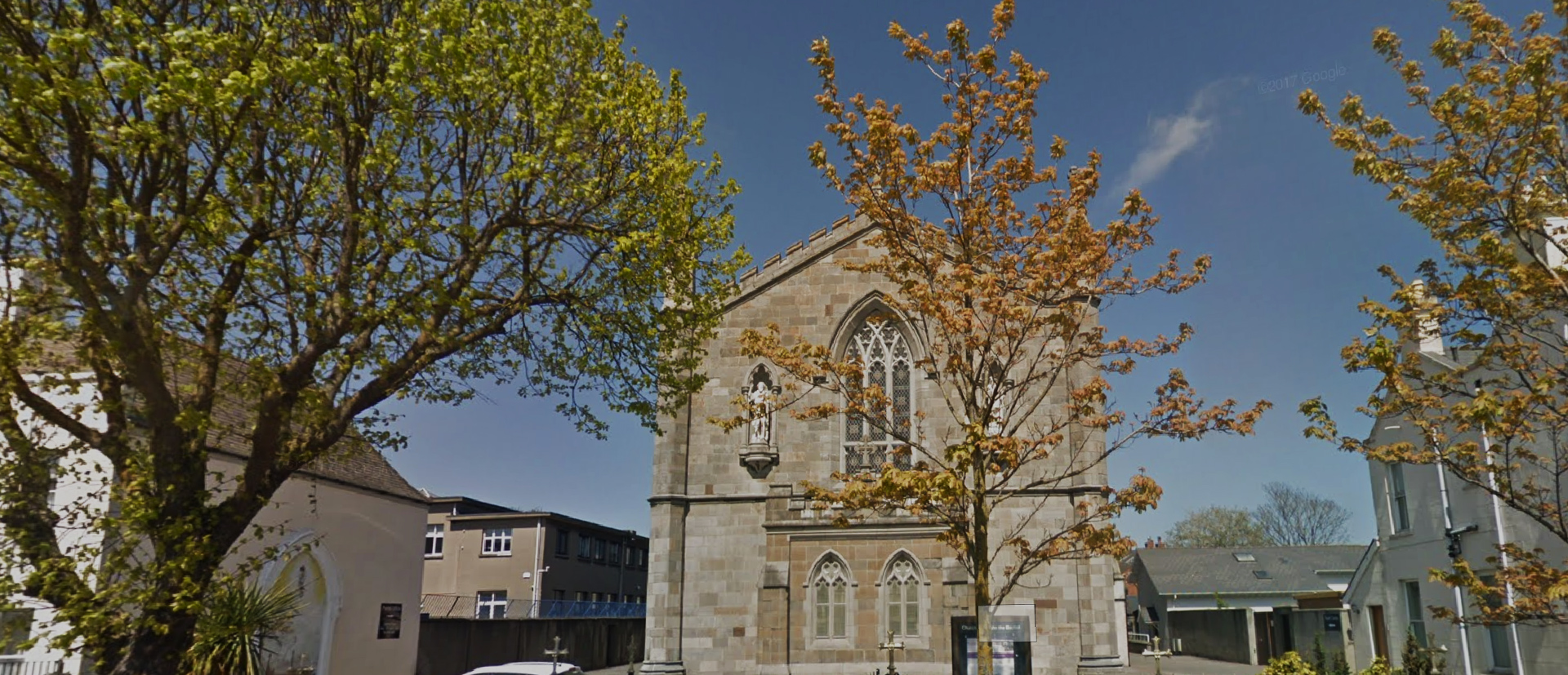 Diocesan Survey on Sacraments
Please click on the button below to fill in the survey
In December, Archbishop Diarmuid Martin announced the successful merger of three Dublin parishes into one, with more expected in 2019. Over three years of local planning and consultation has resulted in the establishment of the new Parish of St. Pappin's in...
Weekend Masses:
Saturday: 6pm
Sunday: 10.00 am, 12:00 pm
Weekday Masses:
Monday to Saturday: 10am
Holy Days:
6.00 pm Vigil Mass and 10.00am Mass.
Sacrament of Baptism:
Second Sunday of the month: 11.00am
Third Saturday of the month: 12.00pm
Sacrament of Reconciliation:
Thursday before first Friday after 10.00 am Mass
Saturday, after 10.00 am and 6.00 pm Mass
Holy Hour:
3rd Sunday of the month 7.30pm
Sixth Sunday in Ordinary Time
The people of the parish here have always been very generous in their support of organizations and initiatives that work to support the poorest and most vulnerable among us. The Saint Vincent de Paul Society greatly appreciate the contribution parishioners make to their monthly church gate collection. Last December, parishioners contributed over €8,000 to their Christmas collection inside the church. Parishioners were also generous in their support of the Capuchin Day Centre for Homeless People through the parish film club, just before Christmas. Over €4,000 was raised both in this parish and in Saint Anthony's to support poor Palestinian families, through the sale of olive wood Christmas products made by Palestinian Christians. There are various other organizations and projects that support the most vulnerable that parishioners have helped to provide funds for over many years, such as Kenya Orphan Aid. It may sometimes feel as if all these efforts are but a drop in the ocean given the scale of the need, not just locally but globally. Yet, the fact that we cannot do everything should not discourage us from doing something.
When Jesus says in today's gospel reading, 'how happy are you who are poor; yours is the kingdom of God', he was not in any way suggesting that poverty was a blessed state. Jesus was saying that the poor are blessed because God was standing by their side. Throughout his ministry, Jesus revealed a God who pledged to act on behalf of the poor, the marginalized, the vulnerable, the broken in body, mind and spirit, the hungry, the sorrowful. Jesus proclaimed that God was acting in and through his own ministry to reverse the situation of these groups. Jesus made present a God who was the passionate defender of the weak and powerless. What God was doing through Jesus, Jesus wants to continue doing through us his followers, his body in the world. That is why Jesus speaks these beatitudes while fixing his eyes on his disciples. He is calling on us all to work to ensure that the promises he makes to the poor and vulnerable in today's gospel reading comes to pass, 'yours is the kingdom of God, you shall be satisfied, you shall laugh'. These promises of Jesus don't just pertain to life beyond this earthly life. Jesus wasn't saying to those in greatest need, 'you can be happy because your situation will be reversed in heaven'. Jesus expected the promises he made to begin to become a reality in the here and now. Later in this gospel of Luke, Jesus speaks the parable of the rich man and Lazarus in which Lazarus did have to wait until the next life before his miserable situation was reversed. However, the whole point of that parable is that Lazarus should not have had to wait that long. God clearly wanted his situation to be reversed in this life, and if would have been reversed if the extremely wealthy man in the parable had given Lazarus the kind of attention that he was entitled to as a human being and a son of Abraham.
The four woes that Jesus goes on to speak after the four beatitudes are addressed to the kind of rich person depicted in that parable, those who are so self-absorbed by their very great wealth that they are completely impervious to the many who are struggling to survive. The woes are a warning to them to take seriously what God expects of them or they will end up truly impoverished. The first reading from the prophet Jeremiah declares that those who rely completely on 'things of the flesh' are like dry scrub in the wastelands. In the beatitudes and woes, Jesus was addressing a society where the vast majority of people lived just at or below the poverty line and where a very small minority were extravagantly wealthy. He was describing the brutal reality of his world. By his beatitudes and woes Jesus was declaring that this was a reality that makes God suffer greatly and that God wanted to radically change.
We might be tempted to think that this is not the reality of our world. Yet, there are certainly parts of our world today that correspond to the world that Jesus presupposes in his beatitudes and woes and graphically portrays in his parable of the rich man and Lazarus. Whereas in our own part of the world we do have a strong and numerous middle class that wasn't there in Jesus' society, nonetheless, we are all very aware of great inequalities in our own society. One of the most shameful expressions of such inequality is the housing crisis and the rising tide of homelessness. The recent demonstrations in our city at the housing crisis is indicative of how unacceptable many people find the present situation. Today's gospel reading suggests that the Lord is clearly on the side of all those who are working to ensure that everyone has a roof over their heads. Just as Jesus fixed his eyes on his disciples when he spoke these beatitudes and woes, so he fixes his eyes on all of us today. He calls out to us to help him to bring to pass in the here and now the promises that he makes to the most vulnerable in today's gospel reading. Elsewhere in the gospels, he assures us that if we do so we will be rich in the sight of God.
Saint John the Baptist Parish, Clontarf, Dublin, Ireland
Parish Website:  www.stjohnsclontarf.ie Join us via our webcam
Twitter: @SJtBClontarfRC
Facebook: @SJtBClontarf
Tumblr: St-John-the-Baptist-Clontarf-Rd